november is the month of gratefulness around the web. i know it's probably tied to the fact that we celebrate thanksgiving later this month in the states, but i'm glad to have the chance to think about things i'm grateful for. my friend scarlet sent me a link to her project late last week, i decided it looked like a lovely way to join in on the gratitude train (and it gives me a really pretty picture to start my post with, thanks scarlet!).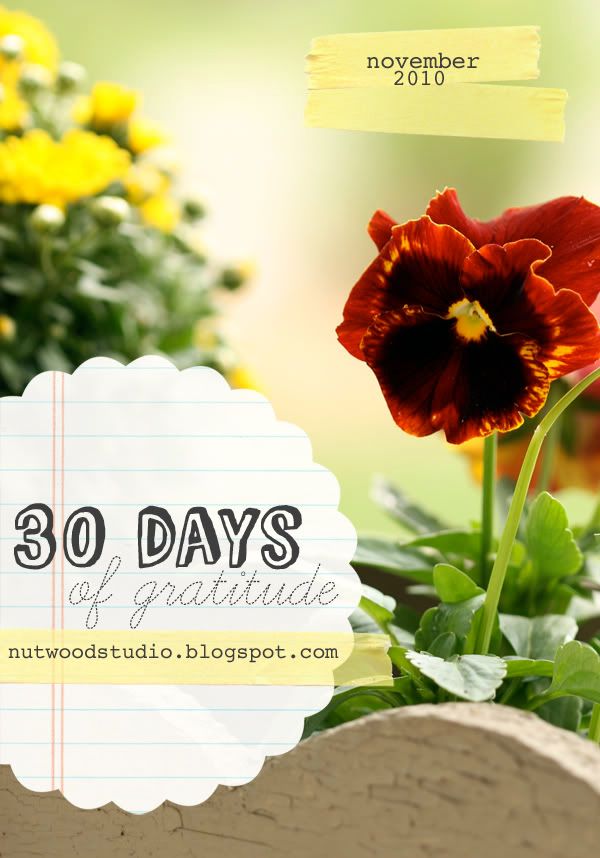 so here we go.
monday: i am grateful for a growing relationship with God. i'm constantly amazed at how good that can be, if i just do my little part.
tuesday: i am grateful for the chance i have to vote. my great great great grandmother was a sufferagist, she worked hard to get me that chance. i rode my bike to the polling station. i was green AND exercised my voice. pretty good day.
wednesday: i am grateful that what goes up must come down. i've been biking ethan to school nearly everyday now since mid august. i've started biking around the lake afterward. the lake is lower in elevation than my house. it's hard to get home somedays. but getting there is a piece of cake, so it reminds me to be grateful that good things can come from working hard. i'm getting some fierce thigh and calf muscles.
thursday: i am grateful for my husband. he is exactly the person i should be married to. i am in awe of him and all he does for me.
friday: i am grateful for a colorado fall, full of beautiful yellows and blues. and even better, it's lasting a long time. it was in the low 70s today. crazy, but nice for biking.
there you have it, my five things. hopefully this will get me to post regularly this month :)